My Make Me a Baker Diary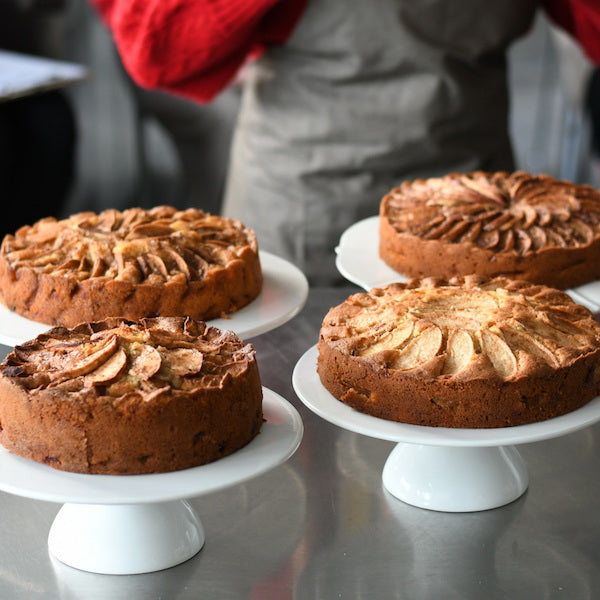 What makes a good recipe?: reflections from Modules 3 & 4
18 Jun 2018 - BakeClub Team
My Make Me a Baker Diary
by Hannah Scott
There's an old saying that if you can read, you can cook. Well, this might be true if you're working off a well written recipe, but this isn't always the case. Like me, I'm sure many of you have been drawn to a beautiful Instagram picture, only to find that when you clicked through to find the recipe it was a complete dud. Or perhaps you optimistically dived right in, only to find half way through your bake that there were steps missing, that it didn't specify how long to bake it for and there was a hidden step of soaking your fruit overnight. Yes, I'm talking from experience here!
It pays to not only read your recipe first (to avoid the unwanted surprise of an overnight soak when you've got guests arriving in an hour), but to also check the recipe is clear so you can make a decision to use it or not.
So how do you tell a good recipe from a bad one? As learnt in this month's Make Me a Baker module, a well-written recipe should give you all the information you need and leave nothing up to the imagination, even the most complex of techniques should be written simply.
Top two tips for picking a good recipe (there are heaps more, but this is a great start!):
Think about the source of your recipe. Is it from a reputable source? Is the recipe likely to have been tested? I find that I'm more likely to pick a recipe from a cookbook that's been published as I know that it's likely undergone some fairly rigorous recipe testing.
Check that the recipe includes all the information you need. This includes recipe title, serves, preparation time, baking/cooking time, ingredients list, method (with clear step-by-step instructions) and tips and hints.
Trying to feel our way through a poorly written recipe.  

To demonstrate just how frustrating it can be when you don't have a good recipe, and just how clear you really need to be when writing recipes of your own, we put a poorly written recipe to the test: the recipe said sugar but did not specify what type; it wasn't clear what type of flour should be used; there was no oven temperature to pre-heat; no suggested cooking time... And the list goes on!
The results were four very different versions of a Danish Apple Cake (one made using the corrected recipe for comparison). While there were no total disasters (thankfully the ingredient portions were correct), and all cakes were to a standard that you'd happily consume for afternoon tea, it was a frustrating experience. There's enough that can go wrong even for a good recipe, so in my opinion, it's not even worth persevering with a bad recipe – ditch it and pick a better one!
Until next month! X
Four very different versions of a Danish Apple Cake. 
 Hannah Scott (aka @thefoodstoryteller) won a scholarship to BakeClub's Make Me a Baker program thanks to SBS Food. Her rustic approach to baking is partly to thank for winning her the top spot in the competition. Stay tuned to Instagram and the blog to follow her Make Me a Baker journey over the next 6 months! In the meantime, click here to get to know a little more about her. 
To find out more about how you can be part of a future Make Me a Baker program, click here.