Media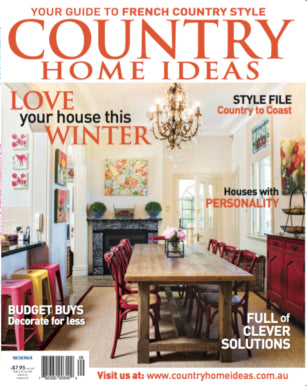 Recipe Feature & Review: Country Home Ideas
28 Apr 2016 - BakeClub Team
Country Home Ideas reviewed Anneka Manning's book BakeClass and named it their 'Book of the Month':
"Designed to help you better understand baking and the science behind it, BakeClass will make a wonderful addition to your cookbook collection."
The magazine also features two recipes from BakeClass, including Cheese and Bacon Scrolls and Caramelised Apple & Hazelnut Puddings in Volume 16, No. 4 of the magazine (on sale in May 2016). 
Click here for the recipes and the review.