BakeClub Blog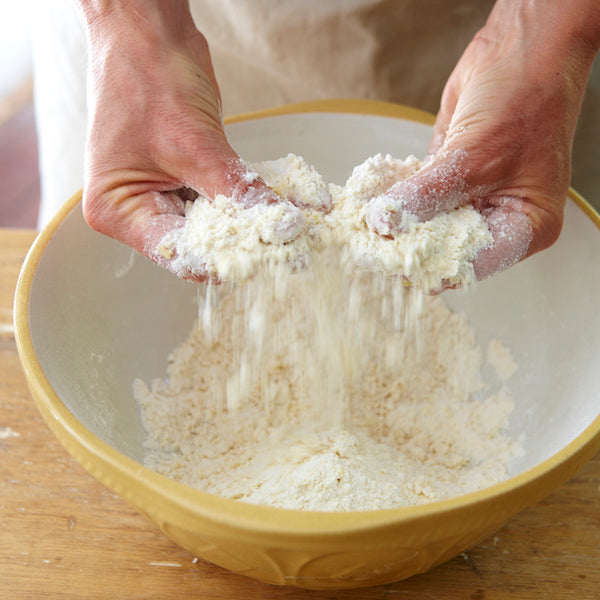 Six Ways To Choose A New Recipe
16 Mar 2018 - Anneka Manning
Do you sometimes find it hard to choose a recipe, especially when you want to bake? I'm going to help make this decision easy for you. It isn't a tricky process, just a bunch of questions – questions that will help you choose a recipe that is right for you. Ask yourself:
What kind of baker am I?
Are you a beginner baker, or are you confident and experienced? Choose a recipe that is appropriate for your baking ability. Don't make it hard for yourself and, remember, it doesn't need to be tricky – something simple is, more than often not, the best option.

What ingredients and utensils do I have on hand?
What do you have in your cupboard, pantry, fridge and freezer? What does your local supermarket or shop stock, and are you willing to make the effort to do some serious searching to find a special ingredient? Make sure you choose a recipe that is well matched to your supplies and tools.

Why am I baking?
Most of us bake for a reason, so have a think about why you are baking and choose a suitable recipe. For example, don't choose to bake a fruitcake for a children's party (I know you wouldn't do that, but thought it illustrated the point quite well!). Also, have a think about who you will be sharing your baking with – what do you think they would like to eat?

When is it going to be eaten?
Do you want to serve something straight from the oven, or bake it a few days ahead? Take into account how long a baked dish will keep, and when you want to make it.

How much time do I have to bake?
Work out how much time you have to spend baking (including preparation and oven time), and keep this in mind when selecting your recipe. There is nothing more frustrating than starting a recipe and then running out of time – definitely a mistake I have made in the past!

What do I enjoy baking?
Be a little selfish and make sure you choose something you will enjoy making (and eating!). Like anything in life, if you enjoy something, you'll usually be good at it – which brings us back to the very first point of choosing something that suits your baking ability!
Now, using these questions as a guide, what is the next thing you are going to bake?