BakeClub Blog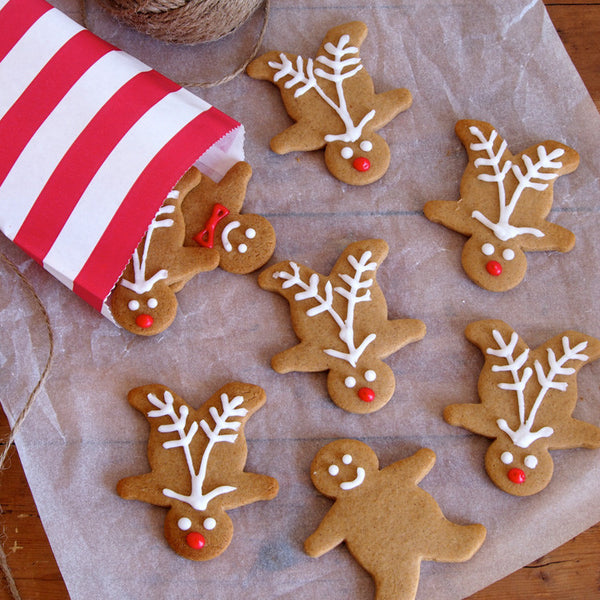 Gifts From the Heart (and Your Kitchen)
23 Dec 2013 - Anneka Manning
I don't have to remind you there are only 2 days until Christmas... But, if you still haven't found those 'gifts with love', don't worry, there is an another way to find them. It doesn't involve tackling the crowds at your local shops and I promise it will be far more enjoyable!
Simply walk into you kitchen, turn on the oven and plan to bake your loved ones something deliciously special. I love any excuse to bake for others and the festive season provides the perfect one.
Over the years I have spent many hours in the kitchen baking gifts for friends and family – from traditional Scottish shortbread and highly-spiced Pistachio and ginger panforte, to mor-ish Fruit mince pies and savoury cheese biscuits.
When choosing what you are going to bake take a cue from tradition – dried fruits, spices, pastries, cakes, breads, biscuits. Consider those festive traditions linked to specific cultures (either yours or the recipient's) and feel free to add own take.
Last week I received a beautiful jar of Rugelach, traditional crescent-shaped Jewish pastries, from my thoughtful assistant Georgie. She had put her own twist on these pastries with the inclusion of a dried fruits and marmalade  filling – not exactly true to the authentic Rugelach, which can be filled with a variety of ingredients including walnuts, poppy seeds and chocolate, but they certainly hinted of the Christmas flavours I had grown up with. The combination was heavenly and the jar was empty within a day!
Biscotti is a favourite of mine to make for gifts as it is easy to make large quantities and looks so pretty in large jars when giving – Hazelnut & Coffee; White Chocolate, Lemon & Pistachio; Almond, Cranberry & Dark Chocolate are just some of my favourites. This year I have been making lots of Glace Apricot & Chocolate Biscotti and I shared this recipe with Checks and Spots readers last week.
Rich fruit cake is also a lovely one to bake as a gift, especially when made in small, individual tins. This Fig & Cranberry Christmas Cake is a great one and if you get soaking the fruit today it will be under the tree and ready for Christmas day.
Other gifts form the kitchen can be just plain fun, like these cute Gingerbread Men & Reindeers – a good one to get the kids involved and certainly a great one to leave Santa on Christmas Eve to keep him sustained during his long night.
Gifts from the kitchen are ones that are made and received with love. So forget that last minute dash to the shops and enjoy spending some time in your kitchen – your friends and family will love you for it!
Happy Baking!