BakeTips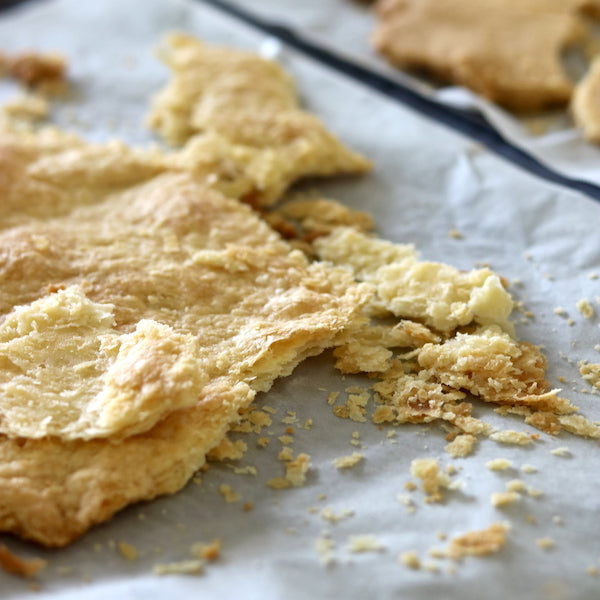 What is Flaky Pastry?
07 Jan 2022 - BakeClub Team
There are three main types of pastry: crumbly, flaky and laminated (or puff). ⁠The texture of each (which is indicated by their names) is mainly determined by two things – the consistency of the fat used and how it is incorporated into the pastry dough.
Flaky pastry, like the one pictured here, is made by incorporating small chunks of solid butter or fat through flour (either but 'rubbing in' using your fingertips or 'cutting through' using the cutting blade of a food processor) then binding the dough with moisture from other ingredients such as water and/or eggs. Shortcrust pastry is a great example of this type of pastry.
I always say that a good flaky pastry dough is ugly – the chunks of fat should remain identifiable, and the dough will be uneven in texture and have a streaky appearance. It shouldn't be smooth or even if you want a lovely flaky texture when it is baked.⁠ It's these pockets of fat that melt during baking, releasing steam and pushing apart the structure around them, creating the flakiness.⁠
It is important to use well chilled butter, so it not only remains in distinct pieces during mixing and rolling, but also doesn't begin to melt during baking until the dough structure around the butter pieces has started to set so that crisp flaky texture can form.⁠
It is good to note that a high temperature is required during baking for the steam created by the melting butter to be effectively evaporated – if not, the pastry won't form a crust, and you will be left with a soggy pastry. ⁠