BakeTips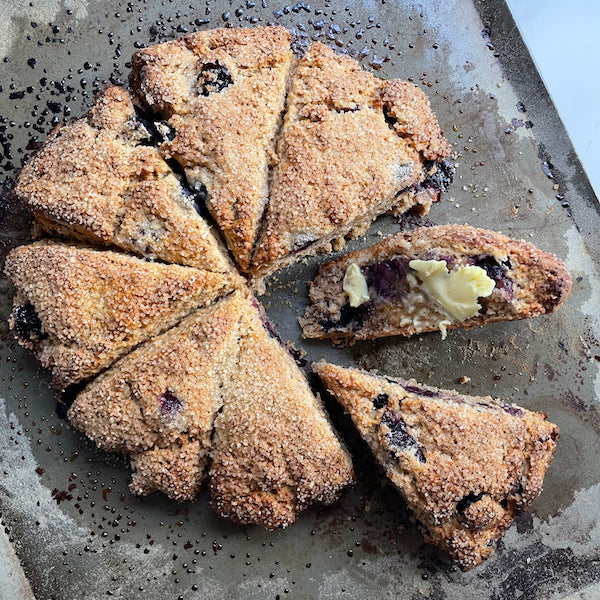 Easy-cut Scones
19 Feb 2023 - BakeClub Team
Instead of using a round scone cutter when cutting out your scones why not just use a knife?! The results are slightly more rustic, but the technique is less tricky and, as a bonus, there won't be any leftover dough.
To cut into wedges, first use the palm of your hand to gently flatten the dough on a cutting board into a round, about 2cm thick, and then use a lightly floured, large sharp knife to cut into about 8 wedges. Alternatively, to cut into squares, flatten into a square about 2cm thick and then cut into nine even squares.
When baking, place the scones in the same formation as you cut them with about ½-1cm between each one to allow for spreading.