BakeTips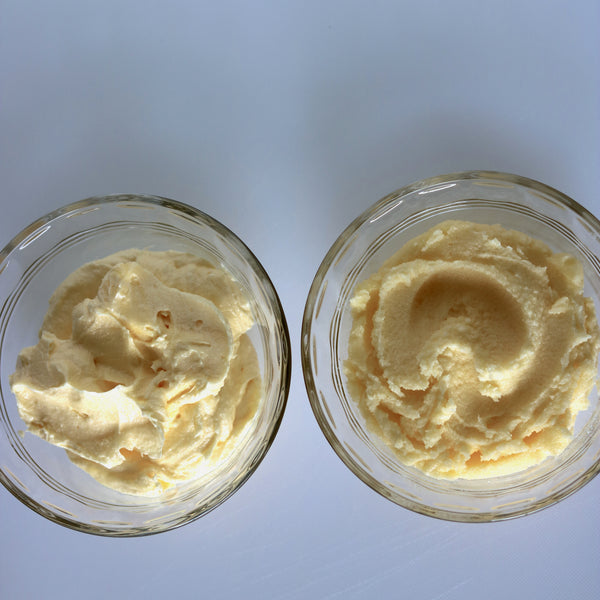 How Should a Creamed Butter and Sugar mixture look?
03 Apr 2018 - Anneka Manning
How a creamed butter and sugar mixture appears can vary enormously between recipes and depends greatly on 3 main things:
How long you beat the ingredients for
The type of sugar you use
The proportion of butter to sugar within the mixture
As an example, both these two mixtures contain just butter and caster sugar and have been creamed for the same amount of time at the same speed. But, the one on the left has twice as much butter to sugar (by weight) and is paler in colour and lighter in consistency. While the one on the right is the opposite – it has twice as much sugar to butter creating a denser consistency and a grainier texture.
So when you are next creaming, remember that the look and consistency of your mixture will directly reflect the proportions of butter and sugar used.