BakeTips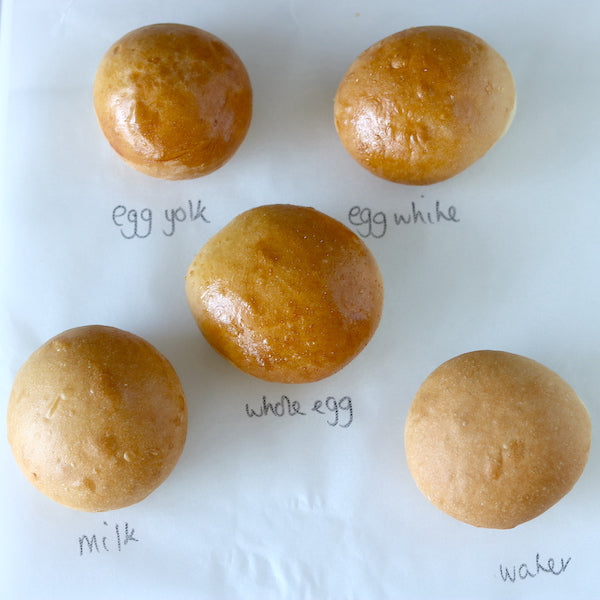 Bread Glazes
07 Nov 2022 - BakeClub Team
When glazing your bread there are a whole variety of ingredients you can choose depending on the finish you are after once the bread is baked.
Breads brushed with an egg yolk, whole egg, or yolk and milk glaze will have a shiny, deep-golden crust (thanks to the fat in the yolk) which will be slightly soft. Egg white glaze (one that is not commonly used but is well worth considering) also gives a lovely shiny golden finish that is not as dark as those using the yolk. Those brush with water will have a crisp crust, with a matt, light golden colour. And milk and cream glazes will give bread a soft crust with a matt finish – cream will give a slightly darker colour than milk due to its higher fat content.
So next time you are glazing your bread loaves or rolls, first think about the crust finish you would like and then choose your glaze ingredient/s. And for extra impact, double-glaze your bread dough – brush the just-shaped dough with the glaze, leave to prove and then glaze again before baking.