BakeTips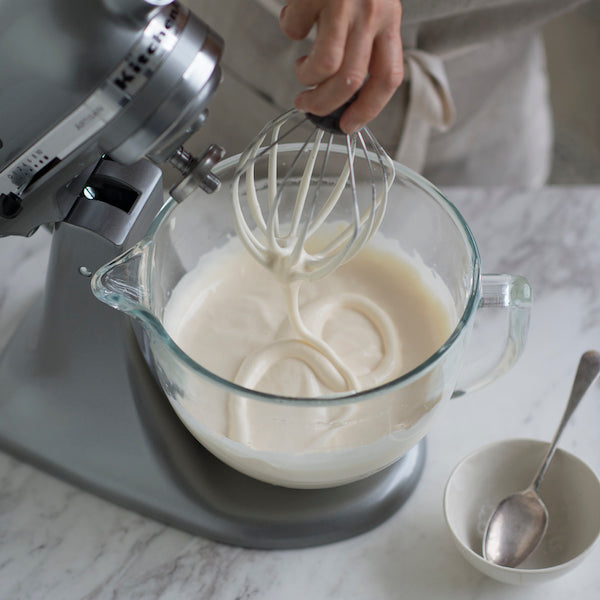 A 'Ribbon Trail'
04 Dec 2019 - Anneka Manning
Some recipes, like those for sponge cakes, ask you to whisk the egg and sugar mixture until it forms a 'ribbon trail'. But what does this actually mean?
The best way to check if you have reached the point of a 'ribbon trail' is to stop whisking, lift the whisk out and wave it across the top of the mixture. If it leaves a ribbon trail that lasts for 2-3 seconds before it disappears into the mixture again, then it is ready. If not, just keep whisking until this point is reached.
Another way of checking is to slowly draw a figure eight over the surface – if the start of it is still visible by the time you finish it, then the mixture is ready!