BakeClub Partners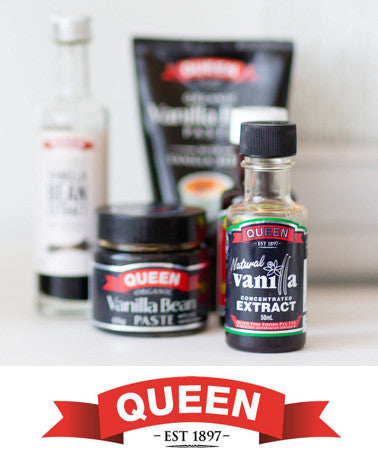 Queen
Queen Fine Foods is one of Australia's largest baking brands. Established in 1897 and home to the vanilla that Australians grew up with, Queen makes premium vanilla extracts, vanilla bean paste and a wide range of colours, extracts, syrups and cake decorations.
Queen will inspire you with its range of fun, affordable, sustainable and innovation-led products both in the BakeClub kitchen and at home.
BakeClub is proud to be associated with such an iconic Australian brand.
Save