BakeClub Blog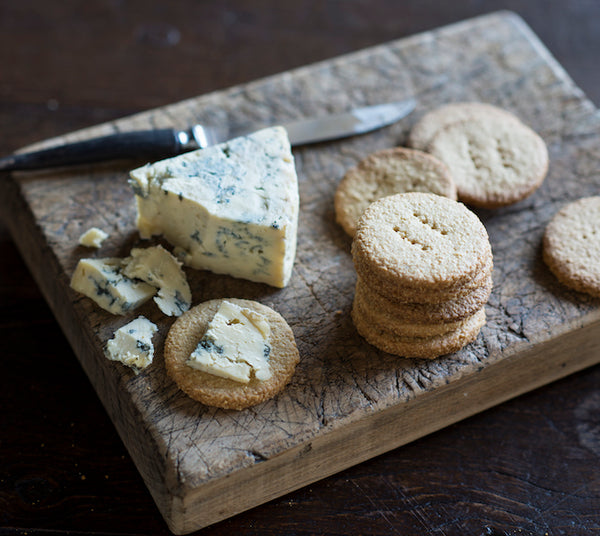 Top 5 Tips for Easy Entertaining
13 Nov 2014 - Anneka Manning
Feeling the familiar sense of panic over the impending festive period, particularly around the need to impress friends and family when entertaining?
Well this year there's no need to worry! Keep reading to uncover some of my secrets for making sure festive get-togethers go off without a hitch.
Familiarity breeds success. This is not the time to test out that recipe you've had your eye on all year, particularly if it involves complex techniques. Choose reliable recipes that will give you confidence. When entertaining it is always a good idea to go with something you have successfully made before. Not only will you know what you are up for, it limits the chances for unexpected surprises. Nothing wrong with sticking to your comfort zone when you're striving to impress! Also, don't overcomplicate things by making anything too fancy, which is guaranteed to add to your stress. In truth, something simple done well will always be far more impressive than something elaborate that you haven't quite managed to pull off.


Embrace seasonality. I am a big advocate of using what is in season when you cook. It makes perfect sense – not only is in-season produce cheaper, it really is at its peak. With the summer months ahead choose appropriate recipes and make the most of the wonderful stone fruit, luscious berries, flavoursome green peas and juicy tomatoes at this time of year. The more seasonal produce you use, the less preparation will be required to make it taste great (and the more dollars you'll save for all the other Christmas expenses!).


Forward planning. Avoid recipes that need to be prepared at the last minute at all cost. There are so many do-ahead options that can be prepared either completely or partially, and these really are the best option for entertaining. It's such a relief to know most of the work is already done before people arrive, and it means you can enjoy time with your guests rather than panicking privately in the kitchen!


Make like an eskimo. When the ingenious prep-ahead bug bites you, the freezer becomes a great friend. Imagine making recipes weeks in advance, so all you have to do on the night is reheat and make some simple sides! Check the recipes for freezing recommendations, and make sure you wrap well and then label and date everything you freeze. I often also attach reheating instructions to make serving even more fuss-free.


Crowd-pleasers. Fussy and fiddly is for intimate gatherings of four or less. If you've invited the whole gang, opt for recipes that will easily feed a crowd. Look for those that are satisfying, flavoursome and easy to make in reasonably large quantities, and choose recipes that will make good use of your time in the kitchen. It's also worth considering options that work well on platters for a shared-table effect. So much easier than plating up for the masses!
Why not get ahead of the game now and start a party file of dishes that are tried and true, right for the season, easy to make ahead, and preferably freezer friendly, that you can make in large quantities and can trust will disappear from a platter in no time? You'll find some great starters for ten in our Recipe section such as these Oat Biscuits and this Caramelised Onion & Goat's Cheese Flatbread!
What's your best baking tip when it comes to entertaining? I would love to hear from you (just fill out the comment box below to share).
Happy Baking!
XAnneka